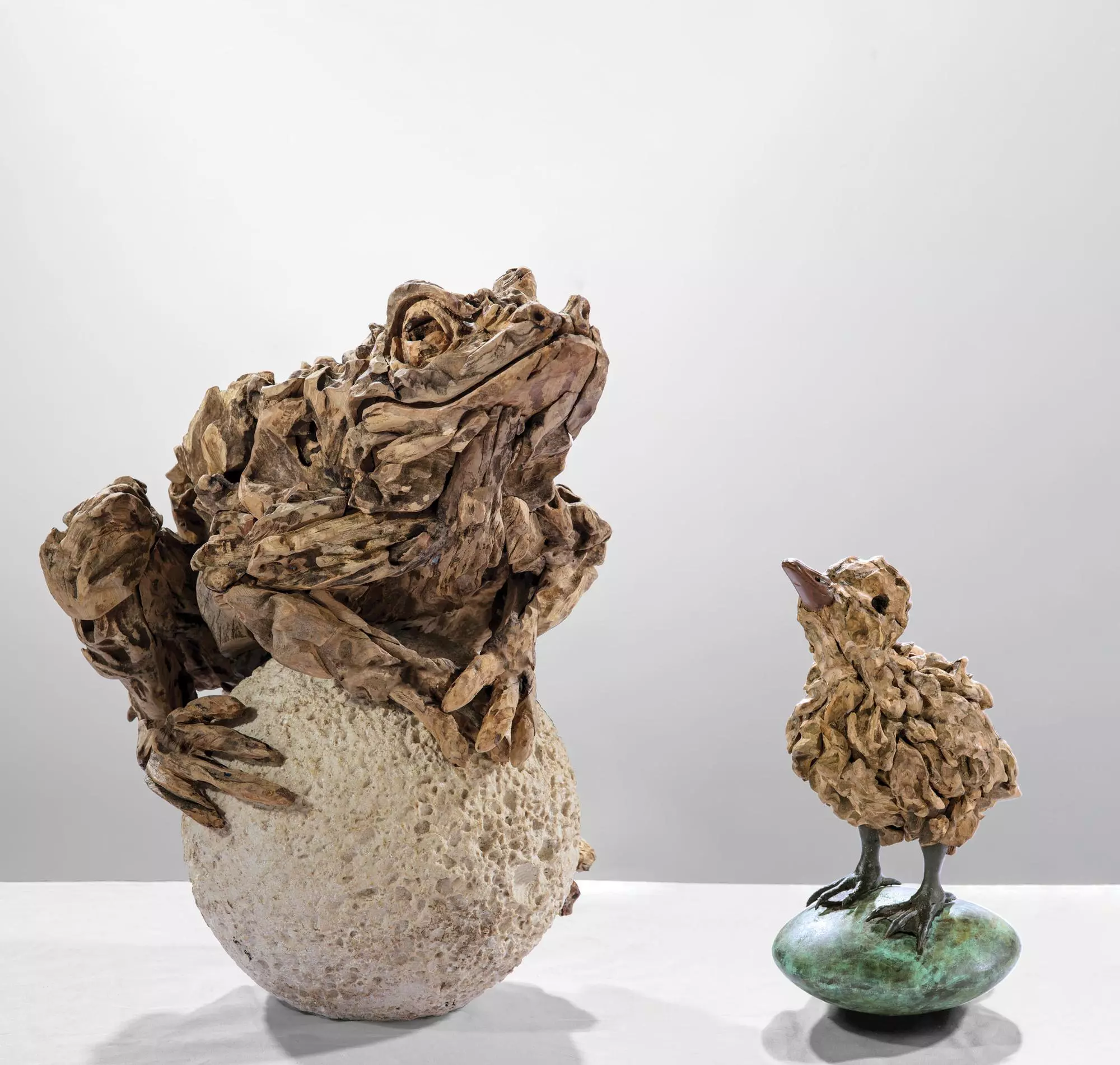 A Well Rounded Frog and Wobble
A Well Rounded Frog
A mischievous frog climbs a reconstituted limestone sphere awaiting a little interaction. As with all James' sculptures the frog is built on a recycled stainless steel armature that is attached to the solid limestone ball. He is just as happy indoors as out.
Weight: 13Kg
Dimensions: 41×33×40 (L × W × H cm, approximate)
Materials: Long dead driftwood, Stainless Steel, Limestone
Cost: £1,500
Contact me for more information
Wobble Duckling
James' endearing youngest member of the Christmas line-up returns with 10 of her friends! Each Wobble Duckling is slightly different from her companions. Wobble Duckling's ovular base is made from marine grade stainless steel finished in a verdigris patina.
Weight: 1Kg
Dimensions: 16×12×23 (L × W × H cm, approximate)
Materials: Long dead driftwood, Stainless Steel
Cost: £750
Contact me for more information
Back to Gallery